Setting up Clickhouse as a data source
Connecting to Clickhouse is very straightforward. You just need to provide the connection string and credentials. If you are using something like Clickhouse Cloud, you can find the connection string in the UI.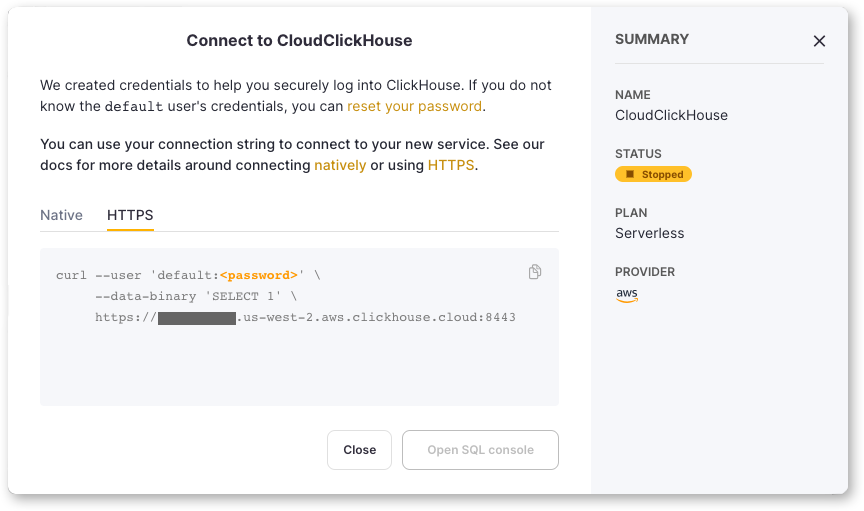 If you are making connection credentials just for GrowthBook, you can give it read-only access to the database.
If you are using GrowthBook Cloud (app.growthbook.io), make sure to whitelist the ip address 52.70.79.40 if applicable.